Klodya is Canadian and the type of person who lives jigsaw puzzles.
She loves this hobby to the point of saying: "It's part of who I am".
We talked about the best way to assemble big jigsaw puzzles, challenges and some very interesting tips for those that would like to start.
The Double Reflection
Around 2013 she saw a Facebook post about a 32.000 piece jigsaw puzzle named "Double Reflection" by Keith Haring, at that time it was the biggest jigsaw puzzle in the world and she decided to give it a try.
It took 18 months!
Equal to 77 weeks or 540 days or 12.960 hours!
During that period, she also assembled smaller puzzles. "Because it can be a little boring to work on the same puzzle for so long" she says laughing.
When asked if she had any valuable tips to those who want to start this kind of puzzle, her answer simpler then what I expected:
"Try it!
Those big puzzles are scary, but they are not as difficult as they seem.
They are sold in separate bags, so you can do one bag at a time".

( This 32.000 pieces puzzle is sold in 8 separates bags of 4000 pieces ).
Klodya says that she is not an "edge first" person and she hates sorting pieces… but for this puzzle she had to sort the pieces very well, starting with the less predominant color, then the second, finally finishing with white. After that she had to separate the pieces by shape and try them all.
I asked her what she did after they were assembled and she replied: "I don't have a lot of space in my apartment, so I can't keep my puzzles framed… So I need to put them back in their box as soon as I took the final picture…"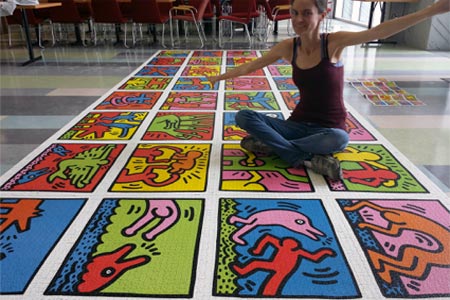 This was the biggest puzzle she did until 2018.
But her next project, which is already bought is the "Disney Moments" a 40.320 pieces puzzle by Ravensburger.
See below another big ones that she did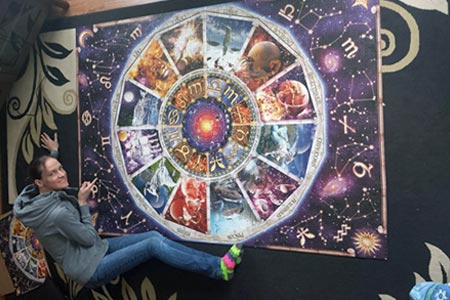 "Astrology" – 9000 pieces puzzle by Ravensburger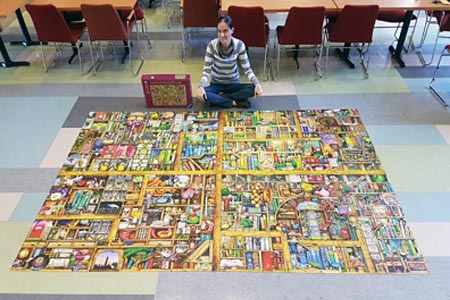 "Magical Bookcase" – 18.000 pieces puzzle by Ravensburger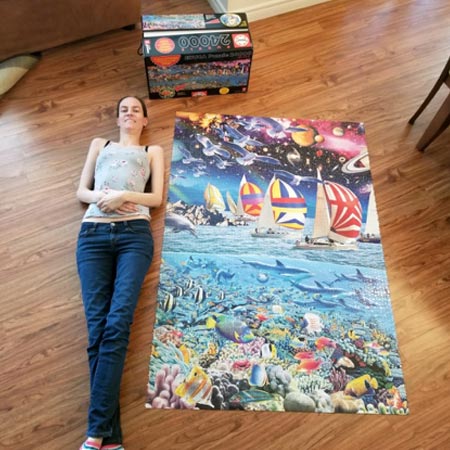 "Life" – 24.000 pieces puzzle by Educa
Did you like the interview?
Leave a message to Klodya. You can also follow her at the social medias:
· Intagram (@puzzle_canopy) : https://www.instagram.com/puzzle_canopy/ »
· Facebook (@PuzzleCanopy) : https://www.facebook.com/PuzzleCanopy/ »
Hugs,
Petras